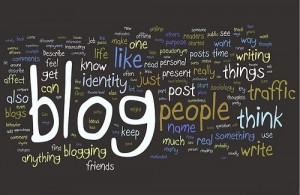 So the real reason that I was even interested in the http://keith-fraley.com thing at all was really at the start for the email address. I am not even sure if I will use the @keith-fraley.com address that much. So now that I have the domain name and I already have a Host Gator account it really is not that hard to throw a simple little website on to the web.
So now that the site is all here an all I think that as a starting point I'll just write a bit about myself. Sort of a likes/dislikes sort of thing. I do not really plan on posting tons of material, pictures or other things here because there is already a Twitter, FaceBook, and Google + in which information about me can be found. I am not really too sure how much information about me is really relevant to anyone. How much information about my having a Golden Retriever named Mulligan can the world online really need?
In the meantime here are some of the thing that interest me:
My family
My friends
Working on the internet doing marketing and SEO services
A Golden named Mulligan
Going to Tampa Bay Buccaneers Football Games
Random excursions outside to places such as the beach or golf course
So I urge a large amount of low expectations when it comes to this website. I have to learn to work the new theme I am using, writing some decent content, and maybe finding some worth while picture to publish. Thanks for dropping by and since you are probably one of about 10-20 people that might ever read this post you should know I appreciate your time. Plus if you have a place you can put it, how about giving my site a back link?
~Keith