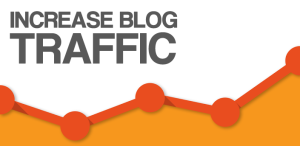 To start I should say that the title of this article is a bit misleading. Misleading in that at this point almost any work performed for a website or a blog to attract more audience is in fact "doing SEO". Honestly I am sort of hoping that promising a traffic increase without doing SEO will attract a few more clicks. After all so many webmasters believe that SEO is what SEO was 5 years ago. Back then SEO meant "tactics". SEO meant that you stuffed a primary keyword onto a page with like a word density of 7% or more. It meant hiding text, or keeping links on a page under a hundred, or one of many other "tricks". Today, SEO in fact is much more than a series of tricks or tactics. That said, here is a great method that increase the amount of traffic visitors to your blog.
Create More Content
I am betting that the idea of publishing more, maybe even daily content on your blog is advice that you have heard many times the last few years. Want to know why? Because SEO types, content providers and blog editors all say this to perpetuate a lie. The lie is there to convince clients to pay more money for clever SEO's, or to hire companies that provide writers or content.
Stop spending so much time or money writing so many articles of questionable quality.
Instead work to write content that attracts more links, shares and comments from others. If this content strategy sounds harder that's  because it is. Instead of writing content with the goal to get 200-500 words published each day is is now smarter to focus on developing content that is proven to work.
How do you go about writing or producing content for your blog that is proven to work? Mostly, you do this by finding other linkable or highly shared content, and improving it for publishing on your blog.
Step One: Finding Link Worthy Content
There a number of ways to discover content ideas. To start, doing some analysis by checking out how the content from competitor's sites are getting links can lead to opportunities. By using a tools such as Majestic, or Moz, or Ahref you can find out what pages on your competitors sites are getting the most links. Review this highly linked content and find content that you can add real improvement to.
Step Two: Make Link Worthy Content Better
With this list of great content ideas that you know can attract links the next move is to make it better. One way that could help to improve this content is to add detail. Add lots of additional research and actionable advice to the original content.
There are many studies that report that that average number of words found on pages ranking on page one of Google is exceeding 2,000! As this chart found on Backlinko reports, you should consider building out longer more detailed articles or posts.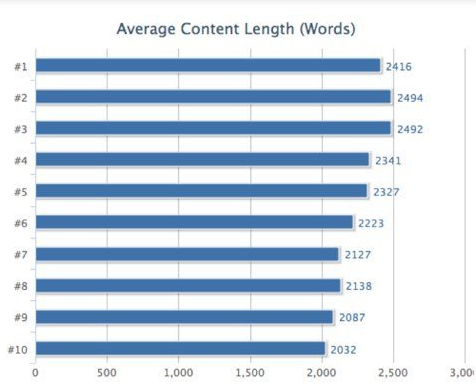 Step Three: Amplify Content With Outreach
Now that you have created this long, detailed, linkable content it is time to reach out to the people that have have the audience to add a megaphone to your content. If you are newly entering a niche you might need some help learning who the people with audiences are that you should reach out to.
There are a number of online tools that can use Twitter or Facebook to find people with a voice that are great targets to reach out to. Here are a few:
Of course, traditional networking can also be used. Maybe go to conferences, maybe go to local events, ask for introductions, get out and meet people.
One tip. Mention studies, reviews, or opinions published by an influencer within your niche. Make sure to email, Tweet, or Facebook mention this person that you included their viewpoints in a post. If you are lucky this person will share your content with their audience. If not the first time maybe the second or third time you engage them.
For additional help getting your content amplified check out this Whiteboard Friday from Rand Fishkin.

Any additional advice you might have to help others marketing their blog content would be very welcome. I also love the idea that others might know other non "SEO" ways to increase the traffic to their blog or website.