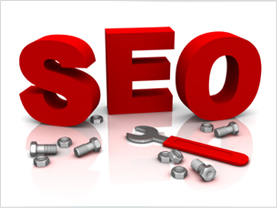 Many years ago when I was a child, there was a very popular video game that was called Pac Man. This game was so popular that kids wore t-shirts and there were pop singles on the charts.  Some sneaky gamers figured out how to cheat the game. I knew people that had either learned, were shown, or had read, the 'secret' paths that would allow a pac man to go through all the levels and never get caught by one of the pursuers. I was thinking about these gamers that did well with Pac Man the other day when I was thinking about recent changes happening with Search Engine Optimization (SEO).
For those not aware, regarding internet marketing terms, SEO is learning and implementing the strategies that will increase the likelihood that a website you are working on will rank well in search engines such as Google, Bing, or Yahoo. Over the years, there has been a number of "secrets" that have come and gone that can help lift the ranking in the search engines for a website. There are people who "back in the day" were able to help a website by keyword stuffing the content of a web page or loading the meta tags with keywords. There were the stealthy people who would hide text on web pages. Hiding text on a web page was done by publishing text on a page that was the same color as the background. This hidden text would tell search engines that a web page was about one thing, say sports, but when a human opened the website the page actually only had readable text about playing the cello.
These SEO 'cheating' activities are one by one being eliminated as effective tools by the search engines.The good news is that for people who use Google and other search engines to find products and services, or to research school projects, the cheaters are slowly being put out of business. If only the good people at Namco who did the programming for Pac Man could have updated the game so that the cheaters would not continue to get their high scores by identifying secret paths.
Through the last few months Google in particular has made public that they have changed parts of their algorithm that reviews websites and determines in what order websites are made available to people who use the search engine. The biggest change was started in February 2011, and was called Panda by Google. The Panda update was specifically designed to lower the ranking of spam or low quality websites, that through the sheer publishing of thousands of pages to their sites, had started to rank high for a large number of words used in search engines. The way that the SEO cheats had gotten their websites to get more traffic was by publishing very low (read cheap) quality content about hundreds of topics so that for many search terms, there was a good chance that their websites would be on the first page of the search results.
There are many other changes in addition to Panda that Google has made in an effort to improve their customer search results. To be sure, it is a game of cat and mouse. Every time some SEO out there finds a  shifty method to get good rankings in the search engines, the search engines make changes to close that loophole. The good news is that it seems like for the first time in a long time, maybe ever, the search engines are starting to win against the cheaters. These steps are good for the SEO professional, the organization which hires the SEO and consumers alike.
Why Harder SEO is Good for SEO Professionals
For years there have been get rich  fast cheaters out there offering SEO services and charging unsuspecting businesses thousands of dollars to rank a website higher in the search engines. By replacing hard work and time consuming tasks with cheating techniques, these charlatans could make 2, 5, or even 10 thousand dollars performing work that took only a few hours to complete. Now that some of the ways in which the low cost, fast, cheating SEO techniques have been removed as options, only honest hard working SEO professionals will continue to have success.
This is why SEO companies and SEO professionals should all be so happy that Google has made it harder to get the rewards from optimizing a website.There is a high  likelihood that if it actually takes the development of quality content and the development of real link building relationships to effectively increase traffic to a website, the cheaters will leave the business. With easy money harder to come by, these purveyors of cheap SEO, will have to find a new way to make money without working. This should help the employment prospects of quality SEO people, and increase the overall reputation that people who work in internet marketing enjoy.
One additional reason for harder SEO results to be embraced is financial. If there is real skill, education, and experience now required to effectively increase traffic to a website, a natural increase in the compensation for these services will occur. For those willing to put in the time and effort to learn how to build lasting results for a website, the fact that Google and others are making SEO harder is very good news.