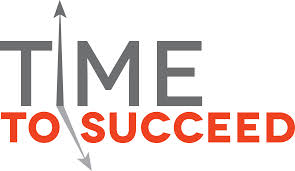 Getting a job working for a company as an "in house" SEO can be a fantastic opportunity. The best advice you will get to become a successful in house SEO person is this. Become very good at developing relationships with as many people as you can. There is a very good way to think about how your role at the company should be approached. If you think about your job as the in house SEO in these terms you will have a much better chance to reach your potential.
In House Lawyer = In House SEO
If you have worked for a company that employs an in house lawyer you have a pretty good example from which to base how you approach your work doing SEO. In house lawyers spend their days providing best practice advice, review of technical contracts, and sometimes they even have their advice ignored.
That last bit about being ignored is the hard part. Most people that do SEO work that I have met are extremely passionate about the work that they do. In fact most that I have met take optimization personally and act as if the site they are working on actually is their own. What I am suggesting is that while you should be passionate about your role providing SEO for your company, and you should make efforts to influence decision makers to help increase organic traffic, make sure to be a pro when the final decision is to ignore your counsel.
Here are some of the most common obstacles that a new in house SEO employee might come in contact with:
There are going to be people at the company that think SEO is snake oil and that there is little value in it
There are going to be people at the company for which implementing optimization strategy will mean having to complete work in a way different from "the way we've always done it"
Often doing good SEO means coworkers will have to work harder than they might otherwise work to publish a website
Often there are unrealistic expectations for specific highly competitive search terms to be dominated. Which is sort of weird because half your co workers will think that SEO is a sham, and the other half expect to rank for search words like "click here" (often ranked as the most difficult keyword to rank for)
Many companies believe that SEO can be done with little investment. Doing SEO to scale, much like SEO could be done prior to the Fall of 2011, is no longer an option. Pro Tip: Ranking well for organic traffic now takes time and money
Be The Patient In House SEO
Be calm. Get your wins where you can. Look for "low hanging fruit" that doesn't cost much time but can have an impact on search. Make sure there is no incorrectly tagged links or pages to no index, or to not follow. Make sure the sitemap.xml files are in order. Make sure the robots.txt file is right. Make sure that page titles and meta descriptions are all unique and well optimized.
This last one can be a life saver for a new in house SEO. Often a new SEO can optimize page titles without anyone really caring. Most people never notice page titles despite their huge impact to ranking well. This one step could get the ball rolling to increases in search traffic.Just as important, increases in site traffic will increase the effectiveness of the new SEO.
Be The In House Lawyer
The most important skill to learn as an in house SEO is to realize that your best advice will from time to time be ignored. Do not take it personally. There are valid business reasons for executives or others to decide against your advice. You as the SEO likely do not have all the information that the key stakeholders have. It could be that there are budget issues, or limited money available to hire writers. Could be there is a contract in place that requires publishing of content by a deadline. Might be that there is an interest in understanding how traffic from mostly internal visitors performs. Keep in mind you know more than them about optimizing a website, just as they likely know more about what they do every day than you.
Think like a lawyer. Remember. You are being paid for your advice and your subject matter expertise. They are not necessarily paying to take your advice.