First you should read a disclaimer regarding the publishing of a new website. If you have any marketing or start up budget you should consider hiring an experienced SEO person to help develop your new site's strategy. I get it. Even large companies investing thousands of dollars into a new website are hesitant to include their in house SEO people in their developing meetings.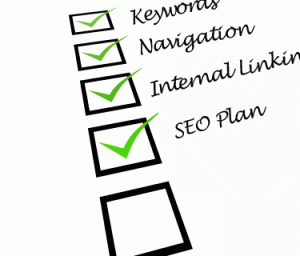 You should be aware that either at the start or in the future you are going to spend on professional SEO. It might just be cheaper to do it right from the beginning instead of hiring a person to fix something broken. Alright, now forget all that and make sure you do these things (at least) for your new website.
For the purpose of this article let us assume you have done the research to select the best domain name, and that you found the best deal to host the new site.
New Site SEO Most Important Tip
Set up Google and Bing accounts. There are many free tools Google and Bing provide that can help you with your new website. Make sure that you set up both Bing and Gmail email accounts and then go to the links below to set up both analytics and Web Master Tools accounts. Once you have done that you will be walked through how to add the correct code to your new site to track its performance.
Install Google Analytics to your new site
Install Google Webmaster Tools to your new site
Install Bing Webmaster Tools to your new site
On Page New Site SEO Tips
Write page titles and article titles that contain the primary words that you want people using search engines to use to find your new site

Develop the site so that is is easy to add new pages of relevant content on a regular basis. It is an SEO best practice to continually be adding quality unique content to your website. Many people accomplish this by adding a blog to their site.

Develop new pictures and video to publish on the site. There are methods to optimize this type of content that you will have to learn in time but don't wait to get started.

On each page within the content try to add links to other pages on your site. Making it easier for your visitors and the bots from search engines to navigate around your site will make a huge difference.
There are of course many more tasks and strategies that a professional SEO would be able to walk you through as you publish a new site. Short of doing everything you can to optimize a new site at least do everything listed here. These "to do" items will lay the foundation for your site so that as you get more sophisticated with your online strategy you will have solid information available.