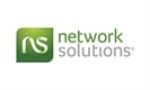 If you have purchased or maintain your website or domains through Network Solutions and you have a renewal deadline coming you can save money if you know what you are doing. Do not get caught up in promotional offers, coupon codes, or other confusing advertising when the time comes to renew your domain.
If you click through the email notifications from Network Solutions to renew a domain the price that you are quoted is likely to be some place between $29 and $35.
Renew A Network Solutions Domain for $9.99 Per Year
When you call to renew your domain do not ask for the renewal department!
Do not renew your Network Solutions domain through their website!
When you are ready to save 66% on your domain renewal call and talk to the people at Network Solutions so you can talk to a real person. When you call tell the operator that you would like to transfer your domain. That you need an authorization for transfer.
When you get the domain transfer support person on the phone they will ask why you are transferring. Tell them that you could not get a competitive price from their support department for the domain.
The transfer support person will "check what the renew price is" to make sure.
Every time I have done this I am offered the price of $9.99 per year to renew my domains.
No need for promo codes, or other "if you act now" price options. Just call up Network Solutions, ask for help transferring the domain you need to renew, and BAM save some huge money!
If you know of any other money saving tips to purchase or renew website domains it would be great to hear about it in the comments.