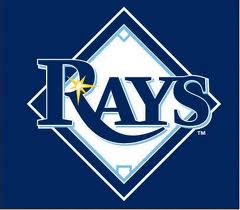 Like most fans of most baseball teams the first week of April can be a hopeful time. Of course if you happen to be a fan of the Orioles it might as well just be any other week. For me, being a Tampa Rays fan this is a great week. Starting today, out of the next 180 days or so there will be 162 days in which there is a baseball game. On top of that good news it looks like a number of baseball talking heads are predicting that the Rays might have a decent chance to make the playoffs this year.
The biggest news concerning this season for the MLB is the change to the wild card format. Now an extra wild card team will make the postseason out of both the American and National leagues. The two wild card teams will play a one game playoff to determine who gets to play in the real playoffs. This is a good news bad news thing. Good news because now more teams will have hope of postseason play going into September. Bad news in that a wild card team, which the Rays usually are a good bet to be now will have to play a one game playoff to get into the real playoffs. I would prefer that they change the play in game to a best of three series, and maybe they will in future seasons.
Still none of that matters too much this week because this week is the start of the new baseball season. I think that most people that are fans of the Rays would agree that there are going to be a large number of 2-3 run games this season. The starting pitching that includes James Shields, David Price, Jeremy Helickson, Matt Moore, and Jeff Niemann could end up being the best staff in baseball. Some would argue that the Phillies have the best, and they might have two really great starters, but in positions 3-5 I think that I would trust the Rays lineup more. With a staff like this there will not be too many games that in which the Rays are not at least competitive.
If Longoria, Upton, and Pena can have any type of success at the plate this year it could be a very memorable time to be a Rays fan. I like reviewing purchases such as receivers, running shoes, or headphones but I like predicting and looking forward just as much as looking back. For 2012 I am predicting that the Rays will win 93 games. If 93 games is enough to win the AL East who can say. My guess is that if the Spankees don't get too many injuries that they could win 95 or more, but I am hoping that father old age catches up with the left side of their infield at some point. In the meantime I am going to be hopeful and look forward to the first time the Rays sweep the Red Sox this season.
GO RAYS!