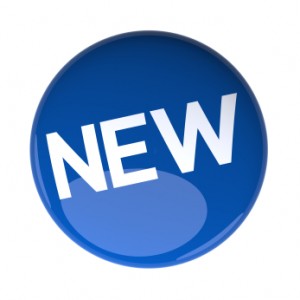 So after working with the last WordPress theme for my personal blog for some time I came to the conclusion that it was just more difficult to use than it needed to be. This theme as you can see is very modern and sharp looking. It has the nifty slider on the home page,  and it has so many widget options I can not even tell you. If you like the theme and are interested you can see more about the features by clicking here.
Because of work that I have been doing on other projects I have not been writing at all on this site. There are two reasons why I have not posted much here the last few months. One reason is that I just hated fighting the old theme. The old theme made it very difficult to add feature images to postings, and formatting the text was even not intuitive.  So while this fighting of an uncoropative theme was partly to blame for my lack of motivation it really was not the primary road block.
The real thing that was going on in my head was that I really did not know what content I wanted to share publicly. I am not into model train sets, cross stitching, coupons, cooking, or any other general topic that so many blogs publish content about. I love to follow along with what is going on in the political world but I am not too excited about developing a website in which the same ideological arguments are batted back and forth. To be honest I also have hopes of increasing my SEO/Inbound Marketing career and am not interested in potential business opportunities being declined because a person disagrees with a political statement I make. I already comment on aspects relating to the world of SEO in other places so I did not think that I needed another outlet to write about marketing on the internet. I do not have tremendous family or relationship drama in my life so a relationship or family reporting blog is non-starter for me as well.
All of that being said I think I might have found a crack from which to find some topics for this site. I do not want to provide to many spoilers about what is to come, but I can say that this blog will be filled with general observations that I note in my day to day life. For example coming soon will be a review of a pair of speakers that I recently got for home theater system. I might talk about random traffic complaints. For sure there will be postings relating to the Tampa Buccaneers, and the Tampa Rays. Probably you can expect to find some musings relating to my golden retriever that is named Mulligan. As a side benefit I will use this site to test SEO and other website marketing ideas to try out things on a site that I am not relying on for my income.
Most postings I expect are going to be pretty short. That alone is sort of a test for the SEO side of me. Because of changes that Google made in 2011 it is now believed that only web pages with more than 300 or 400 or even 500 words are likely to rank well in the search results. I am not sure about this theory because I have not tested on my own sites to see if short postings can do as well in the search engine results. So as an example this is the sort of thing that this site will be for. I hope that if I do this correctly that actual interesting content will be published and there might become a random reader or two that actually enjoys what I write. I am also hoping that the more that I write the better I will get at it.
So, if you could please Plus One (Google) my posts, Like (Facebook) my posts, or maybe even Tweet (Twitter) my posts. Any opportunities that you might have to link to my site on an site you have access to would also help a big bunch. If you have any questions about this please let me know.
Bookmark my site and try to come back from time to time.