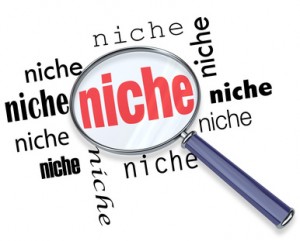 I have been in marketing in some way or another for a number of years. Back when I started out my job was called marketing coordinator. The tasks were lame and most of the time I was doing work that a person that had made it through the 8th grade could do. It really did not take too much experience or education to understand how to bind together marketing materials, or any of the other things that I was assigned.
The next marketing gig I got was mostly planning trade shows and planning ways to sell marketing programs to fortune 500 companies. Like my first marketing work this job did not require much education, but it did sort of need experience. The reason that work did not end up that well for me was a combination of two factors. One was my lack of experience, and the second wasa that my supervisor was a Chuck Wagon.
Luckily at my next job I got introduced to SEO and general internet marketing. That led me to find a job in which I get to optimize web pages, build back links, and generally increase traffic from search engines like Google and Bing for websites. After doing this work for awhile it seemed natural to have a website or two out there that might earn me a few dollars. So what I did was start a couple of websites. One has started out doing alright, and the others have been very slow to get traction.
As time goes by I'll try to chronicle some of the lessons that I learn about affiliate and niche internet marketing. I already know one of the first most important things a person wanting to get into the business should know: register a GREAT domain name.
Long term success for a website is achieved by publishing great content that people are both looking for and will like reading. If a website publishes great content after people find it they will put links to your site on their sites. This circle of finding, reading, and linking is the way that a website will start to rank highly in the search engines.  Of course this is the way to make money with a website over the long run. The problem is that the long run can take 6 months or more to get started. A shortcut to this waiting for a site to start earning is to have a domain name that is great.
Picking a Great Domain
To find a great domain is a two step process. First go to Google Adwords Keyword Tool and search for words or phrases that you have an interest in publishing a website about. If you find a phrase that has over a couple thousand exact matches searched a month in the U.S. you have a winner.  Make very sure about the exact match thing. Do not get fooled by looking at broad term results. As you find good prospects use Network Solutions or Go Daddy to see if a domain with those words is available. Do not be afraid of buying a domain that is all one word or a domain with words separated by hyphens (-). Final tip for today is that you should if you can get a .com instead of some other extension. For a really great phrase a .net or .org are decent alternatives, but try for a .com if you can.