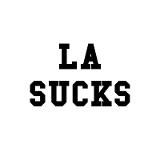 I really should learn that joining gyms such as LA Fitness comes with financial risk. Over a decade ago I had to pay an attorney a couple hundred dollars to get extracted from a Bally's contract. Now years later I have been taught how risky it can be to do business with an organization that has no relationship with honesty.  Because I do SEO and Internet Marketing for a living I have seen lots of different kinds of businesses. None of them that I have worked with can get away with treating customers the way that LA Fitness treated me.
My LA Fitness Story:
On June 16, 2012 I decided that the gym I had been going to was just a bit too far away from my house. I decided it was in my interest to join a gym that was within like five minutes of my house. There were two gym choices within 5 minutes of my house. I went to both and walked through, reviewed their pricing, and decided to join the LA Fitness.
The salesman at LA Fitness was very good at his job. Not exactly used car salesman good, but still he had some game. Of course I do not believe everything that a gym salesman says but the story he told me seemed likely to be true at the time.
What LA Fitness Told Me:
The gym had recently been bought out by LA Fitness and used to be a Ballys
I was shown images of LA Fitness gyms and was told that the gym was going to be renovated. I was told this included a new juice bar, new machines, additional classes, and more
The more money that I paid up front I was told the lower my monthly payments would be. If I paid a $150 initiation fee my payments would be $30 per month. Perhaps they always do this, but for sure this increased initiation fee served to help screw me a bit more
So I paid the $150 and started going to the gym. I have to say that I was really anxious for the renovations to start because the place really was in crappy condition. Most of the machines had rust and it always seemed kind of dirty inside they gym.
This last Monday morning there was a sign on the door. LA Fitness had through a sign on the door reported that the gym would be closing the middle of October. Not closing while renovating mind you. Closing permanently with listings of other gyms twice the distance from my home that I should consider going to.
That afternoon I called the corporate office and got a very rude customer service person. I explained that I had bought my membership at their gym based on their location. That I had been told that they were renovating the gym and that if I gave more money up front I would save in the long run. The representative explained to me that I could just go to other gyms. In response I told him that I joined LA Fitness solely because the location and the renovation of the gym  both of which were no longer true.
We ended up in a circular argument with me wanting LA Fitness to return my $150 to me. The phone rep seemed dug in on the idea that they should do what was in the contract, and not what was right. Why I asked should the entire cost of my $150 be my expense when it was me that was lied to by their sales man? Then the phone rep guy said that he would check in to what might be done for me and would call me back. I had him read back my number so I knew he could reach me. Not surprised of course that I never got a call back… lied to again!
In the end I learned a valuable lesson. Gyms like LA Fitness are one of the few businesses in America that is allowed to sell you something, take your money, and then not give you what you paid for. It just seems so short sighted to me. Why not just do the right thing and give me my money back? Instead now, for years, I am going to tell everyone that will listen to never join a LA Fitness.