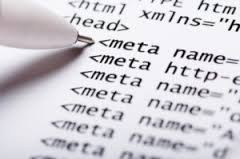 Many who publish websites either forget or do not spend the time to write effective meta descriptions.
This is a very big mistake.
Well optimized meta descriptions can have a noticeable impact on the amount of traffic that the sites you publish, that rank in the search engines, acquire.
Learning about what meta descriptions should contain,as well as what the formatting should be are both important to make sure the message you want in the search results is what gets published. Most important! There is a BIG secret you must know about meta descriptions.
Once you have formatted the meta descriptions correctly the search engines will love your pages because it will be easier for them to publish search results.
Once you learn how to get the wording correct for meta descriptions searchers (people) will love your site because they will know you have the best content.
First Understand Organic Search Results
Almost every organic search result published by Google has at least three sections.
Title – Unless more relevant content is available on the page of your site Google usually uses the page title you wrote as the title of the search result.

URL or Address – Like most parts of Google's search results pages Google often is testing different ways to publish the URL's. Tip: as much as possible use relevant words in the URLS so that people know what your web pages are about.

Description – This is the place in the search results that the meta descriptions are displayed. For most searches, a well optimized meta description is the text that Google will use for the description section of the search results.. A poorly written meta description will force Google to randomly select text from some place on your page that might or might not help convince searchers to click the link to your site.
There are other types of information that Google will use in the search results that are a bit more "next level" SEO. There are many places to learn about these items but if you are still learning about meta descriptions you might want to consider hiring a pro SEO person to help. These other fields in the search engines you might notice include:
Date

Authorship

Microdata

Sitelinks
Writing Better Meta Descriptions
Keywords: Keywords are the most important aspect of SEO web page work. This is not that much different that the thinking for meta descriptions. It is important to use words that you might expect to be relative to searches you would expect to bring traffic to your site. Warning! Do not get tempted to stuff lots of keywords into the meta description. This will look cheap and not help increase traffic to your site.
Length Of Meta Descriptions: You can use up to 156 characters including spaces. But wait! There's more! If you want to make sure your entire message has the opportunity to be published in the search results you might want to use only 139 characters. If Google uses the date of your content in the search result then the 139 characters will be what fits. To remember the character limit just think of writing a Twitter message minus one.
Formatting Meta Description: Do not overuse capitalization. Google will use the formatting that you used when you wrote the text. Do not use all caps because it does not help to shout to your audience. That said, I would like to recommend that for keywords like "free trial" you might use CAPS or italicized text to draw attention. Tip: Do not use quotation marks. Unless you know what you are doing this can cause search engines confusion separating HTML code from text.
Duplicate Meta Descriptions: Just like the content that you publish on each page of your website should not contain duplicate text, so to should your meta descriptions not be duplicated. As Matt Cutts tells webmasters, either use unique content for each meta description or do not use meta descriptions.
Matt Cutts Video:
Secret About Meta Descriptions
Meta descriptions do not play a part in how Google determines which pages will rank for searches. What you must know about writing meta descriptions above all else is that what you are writing should be a persuasive bit of ad copy.
What does this mean for you? It means if you aren't' already, you should begin learning how to write copy that is persuasive.
When writing your meta descriptions start by thinking what might convince you to click on a search result. Maybe take a look at the search results that are similar to the search results you are hoping your web page ranks for. See what your competition is writing. This gives you a base. Now go and write something better.