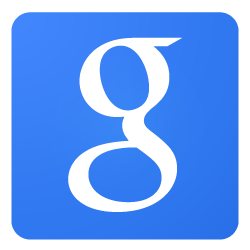 Recently a leaked copy of the Google Guidelines used by in house Googler's to review and test websites manually became available online. For those that have SEO included in their job titles this is exactly the type of reading that you will enjoy. Even for those that are amateur bloggers might enjoy learning some Google guidelines.Over a hundred pages of tasty Google information that includes:
Google Rating Guidelines
URL Rating Tasks and User Locations
Page Quality User Guidelines
Rating Examples
Webspam Guidelines
For those that are looking for cliff notes the above document  provides a high level overview into three areas:
Main Content: This could be in the form of a news article or a blog post, information about a product, a video, a tool, a search box, or a log-in.
Supplementary Content: This could be internal navigation or links to related products or videos.
Advertisements: These may also be referred to as ads, sponsored links, sponsored listings, or sponsored results.
High-quality content is anything that is "very satisfying, useful, or helpful for its purpose." That purpose could be, according to the handbook, to:
Share objective, personal, or social information
Share an opinion
Entertain
Share pictures, videos, or other media
Sell a product or service
Post questions and answers
Provide file-sharing or downloads.
Low-quality pages either lack purpose, fail to make their purpose clear, or exist to deceive or do harm. These pages may contain copied or scraped content or may be auto-generated, or generally just fail to provide users with the information they're searching for.
Additional warnings:
Factual errors
Grammatical errors
Paraphrasing/spinning content
Using a keyword repeatedly
Using too many words to share basic or obvious ideas or facts
Failure to cite sources
For those in the business of attracting visitors to websites through SEO most of this information is not really game changing. Publishing interesting, well written content that is unique to your site for some time has been the standard. Since February 2011 and the announcement of the Google Panda update those trying to make a living online have been spending way more time and money of the development of quality content.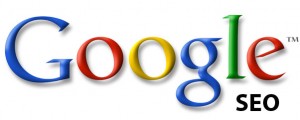 This "leak" is very smart for Google. Re-enforcing the common wisdom that the best way to impress Google is to publish great content is great for two reasons. First, if more webmasters insist on only quality content to be published on their sites the Internet is going to be a better place. Second, if Google eliminates having to deal with even one less shit site it of course makes their jobs better.
As I posted in an earlier post. If SEO gets harder that is great news. The world will get better content on the web, and people who make a living optimizing websites will be able to pay the rent.
NOTE: I think that this was first reported by: Razvan Gavrilas at CognitiveSEO. – If there is another originator I would be happy to provide attribution.