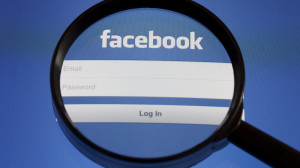 Today Facebook turned on my ability to start beta testing their new Graph Search. If you are interested in getting the graph search turned on for your Facebook account you can go to this link to get on the waiting list.
Because of my work doing SEO (search engine optimization) I assumed that my first thoughts about Facebook Search would be how I could use  it to make more money. Turns out my first thoughts ended up being about how creepy this search tool could be.
Just from my first few searches it is clear that Facebook has got a powerful search engine capable of revealing and uncovering incredibly detailed information about you, your friends and total strangers. My first search was for the term "pizza". Very quickly I was able to search my friends who had pizza information in their profiles, strangers who liked pizza, and to search the web for pizza. This ability to search friends and strangers profiles and their postings is what provided a sort of creepy feeling.


Facebook Graph will return incredibly detailed personal information. Take my search looking for friends that like pizza to the next level. By combining  a couple of details together it is possible to get some very interesting search results. For example: "women that like porn", "friends that are pro choice", "religious conservatives in Florida", or "men who like drugs" could be searches that return information about friends or strangers. I did a search for people who like whiskey and was able to find from my group of friends those that like that brown liquid gold, and a bunch of strangers that have professed in some way their appreciation of whiskey.
The second thing that occurred to me when using the new graph search was how much this tool could alter the way that I might change the way I use Facebook. How often will I think about the consequences when liking and linking a page, expressing some of my interests, or reporting my activities? For sure I am going to be way more careful with my Facebook privacy settings.

The process to set your Facebook account to ensure privacy is not a simple one. The steps to ensure privacy require substantially more than just one click. I have to say that I would like to see Facebook provide the privacy capabilities that Google does now with Google Plus.
Facebook Graph Search Tip For SEO People:
Today, right now, make sure that you have set up Bing Webmaster Tools on your websites. Most people spend most of their time optimizing their sites for better Google search results. Because of the market share that Google has this is the smart move. With this new Facebook search we all are going to have to start making sure that we are improving our Bing search results because all of the Web search results provided in Facebook's search are provided by Bing.
I am a firm believer that SEO getting harder is a good thing for those of us that are willing to do the hard work to get sustained results. Not using shortcuts or black hat techniques is increasingly getting more important, and if we all have to start spending more time to get better Bing results get ready for longer days in the office.